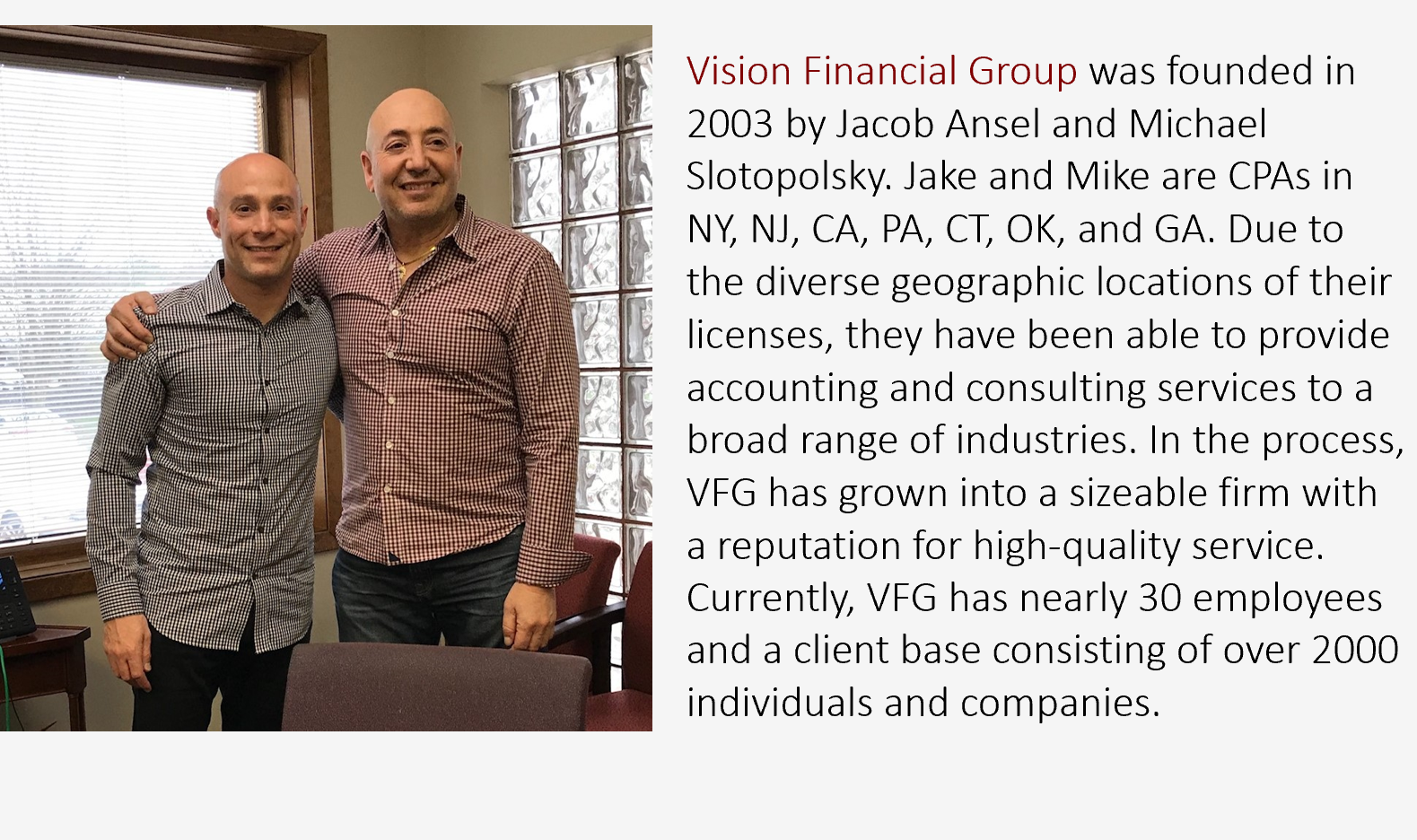 VFG is currently based out of NJ, with its main office located in Morganville, NJ. For directions or to contact us, please click here.
To explore our specific professional services, please click here.
Any company can, in their own words, create a detailed account of how they are superior to their competitors. VFG is not just any company. VFG strives to provide information about itself of the utmost reliability and therefore, the words of those we serve are the best testament to the quality of our service. Please explore the genuine testimonials produced by our clients.