Financial Services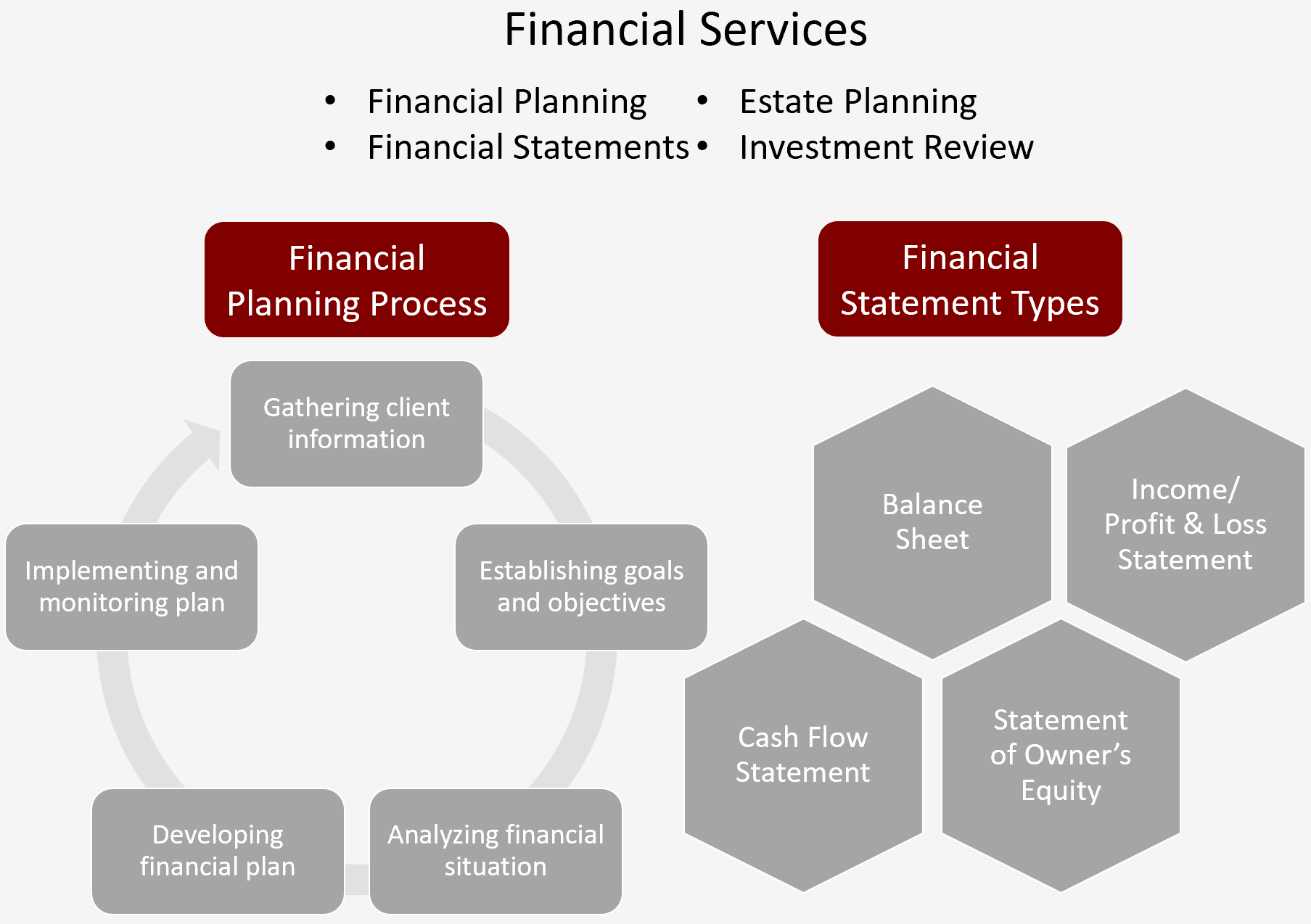 Financial Planning
A properly structured financial plan enables you to face any financial challenge that may present itself at each stage of your life. Through the financial planning process, we can help you assess your financial needs and develop strategies that will enable you to achieve your goals and strengthen your financial security.
Financial Statements
We can assist you in the preparation of your financial statements in accordance with professional standards, but express no opinion or any other form of assurance on the underlying information included in them. The financial statements produced can be a useful tool for management for making financial decisions.
Estate Planning
Effective estate planning facilitates the orderly transfer of assets to your beneficiaries, provides security for your surviving spouse, and can reduce or eliminate the tax due on the transfer of your business and other assets. For business owners, providing for business continuity and succession of ownership is essential. We can guide you through the complex process of getting your financial affairs in order.
Investment Review
As you develop your investment strategy, we will act as your sounding board. We can help you and your investment advisor build an investment portfolio that takes into consideration the impact of taxes and produces a favorable after-tax return.